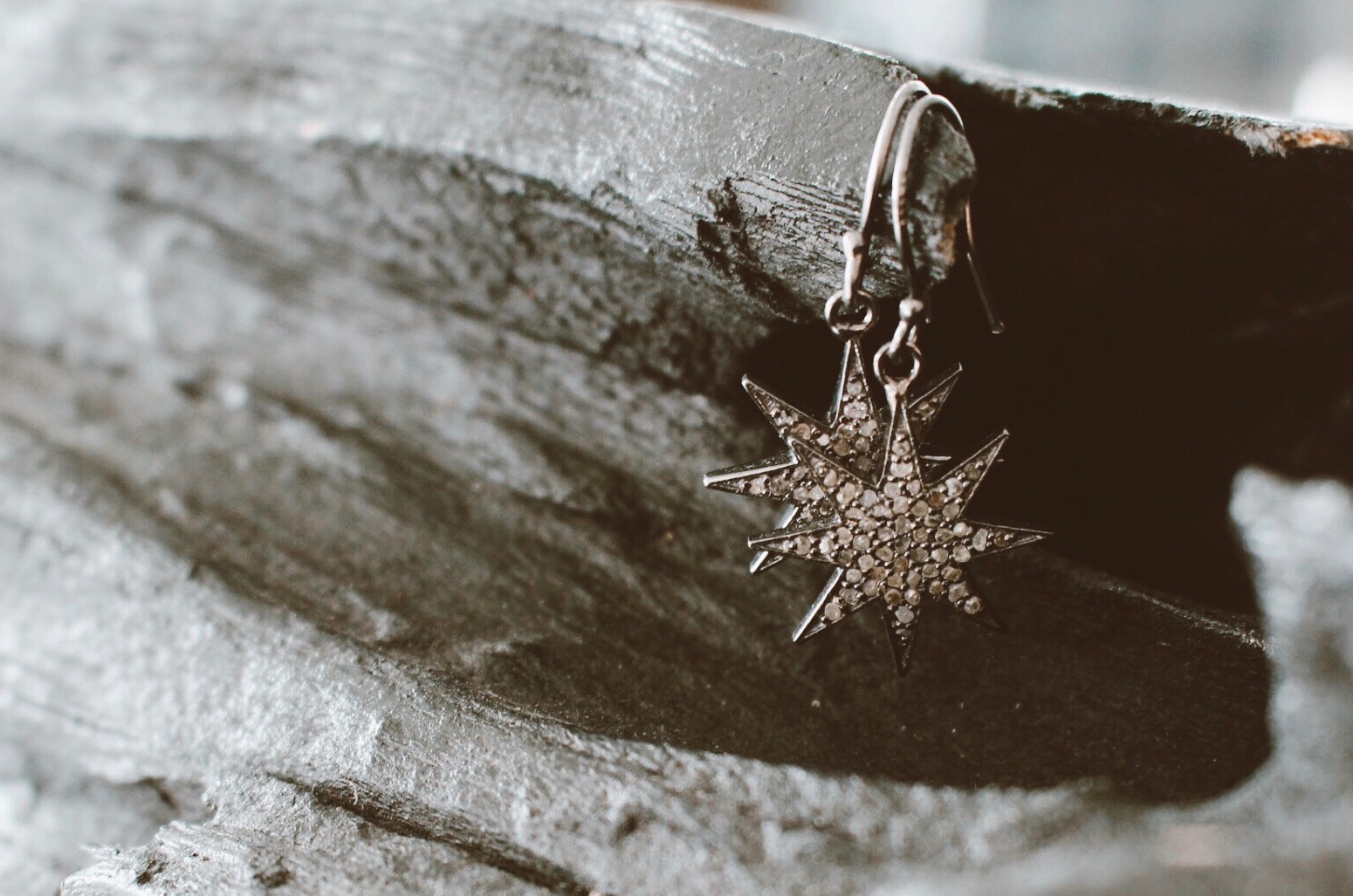 Because diamonds are fun to talk about.
Releases:
Diamonds with Attitude are Hallmark of New Valley Jewelry Line
FOR IMMEDIATE RELEASE:
For media inquiries, contact:
Deborah Muller
Deborah Muller Public Relations
deborahmuller@cox.net
602-515-2304
FOR IMMEDIATE RELEASE -- Novembrer 4, 2018 (Phoenix, AZ) -- Out with the old and in with the cool when it comes to wearing diamonds, because it's all about pushing boundaries and making a personal statement with your gemstones.
City Trends, a new jewelry line based out of Paradise Valley, Arizona, takes this motto to its bejeweled heart with a collection of fashionable urban designs featuring diamonds and other precious and semi-precious stones that are sure to get one noticed.
Though still important when it comes to diamonds, the 4 C's (clarity, carat, color and cut) have been surpassed by the 4 A's – affordability, adaptability, authenticity and attitude!
Instead of wearing a chip on your shoulder, rock one of City Trend's sapphire chip-encrusted evil eye pendants around your neck or a pair of diamond lightening bolt earrings. Stack your wrists with bracelets that alternate diamonds and lava rock beads. Ice out with a diamond pave winking emoji face. Customize one of the line's many available chains with dangling letter charms spelling out a name or an Insta-worthy acronym (OMG, COOL AF, FTW).
The jewelry designs are as bold and in-your-face as the pint-size dynamo behind the line. Valley entrepreneur Robin Grossman – the creative genius behind "The Big Day Diet" Cleanse and a chic couture baby clothing line she created when her teens were toddlers -- now is focused on producing a jewelry line that allows customers to wear a variety of pieces to match their range of moods.
"Diamonds are forever, so you may as well have some fun with them," explains Grossman, chic and casual while wearing layers of her own line around her neck and stacked high on her wrists.
There might be times when one wants to put forth a tranquil Zen vibe, so the brushed-gold dog tag with Peace inscribed in diamonds fits the mood, but other times a person may want to warn the world to back off, and that's when the white gold skull with diamond eyes is more appropriate. One of the best things about City Trends besides its variety and customization is the phenomenal prices for such high quality jewels. Starting at $100, the pieces can be ordered a la carte to be added onto existing jewelry, or reach for the (pink sapphire) stars and create a custom-design bracelet or necklace that nobody else owns!
The stylish Grossman was born in New York and brought her fashionable flair and love of a good deal to the Valley when she was accepted into and attended Arizona State University. Grossman not only keeps up with the latest trends but actually creates them with numerous scouting and buying trips to New York, Europe and exotic international locations such as Africa and Asia. Along with her husband Russell and two children, Grossman generously supports many worthy organizations in the Valley.
City Trends jewelry is sold online, at trunk shows and at many prestigious Valley events, such as Scottsdale Fashion Week, The Bentley Scottsdale Polo Championship, and the upcoming Barrett-Jackson Auction among many others.
To order your customizable City Trends jewelry, please visit www.citytrendshop.com or don't be afraid to call 602-739-0185 with any questions or inquiries.
###
Deborah Muller
Deborah Muller Public Relations
deborahmuller@cox.net
602-515-2304